Board of management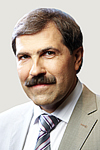 Victor Vyshnevetskyy
Chairman of the Board of Directors and Chief Executive Officer
Victor Vyshnevetskyy founded business of the Group in early 2000s. Since that time he has held various executive positions within the Group. Victor Vyshnevetskyy was appointed as the Chairman of the Board of Directors on May 17, 2011. He is also chief executive officer of the Group. At present in his capacity Mr. Vyshnevetskyy oversees the strategic development and overall management of the Group. Mr. Vyshneverskyy graduated from Donetsk National Technical University in 1986 with a degree in mining engineering. He is a PhD in technical sciences.
At present 75% of outstanding shares of Coal Energy S.A. is held by Lycaste Holdings Limited, a Cypriot entity, 50% of which is owned by Mr. Viktor Vyshnevetskyy.
Lycaste Holdings Limited is a holding company which does not carry out any operating activity except for holding shares.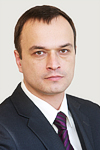 Oleksandr Ilchenko
Chief Financial Officer
Oleksandr Ilchenko is responsible for financial reporting and aud, budgeting, capital resources planning and financial risk assessment of the Group.
Mr. Ilchenko's experience includes positions of the chief engineer at LLC PU Artemygol (2000-2003), head of planning and economic department at Joint-Stock Company Donnbasshahtostroy (2003-2007), deputy director of economics and finance at CwAL LE Sh/U Chapaeva (2009).
Mr. Ilchenko obtained mining construction engineer degree from Donetsk Polytechnic University (1993) and a degree in economics of an enterprise from Donetsk National Technical University (2010).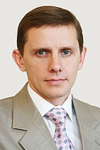 Oleksandr Reznyk
Member of the Board of Directors, Business Development Director
Oleksandr Reznyk is responsible for overseeing Group's waste dump processing and coal beneficiation businesses.
Before joining Coal Energy, Mr Reznik worked as the Director at Donbasugleprohodka LLC (2004-2007), Director at Research and Manufacturing Association "Mechanic" (2007-2011), Chief Manager at Association of Coal Producers "Nedra Donbasa" (2010-2011) and Director of Coal Energy Ukraine LLC (2011- till present).
Mr. Reznik graduated from Donetsk National Technical University in 1996 with a degree in Mining and specialization of a mining engineer-electrician.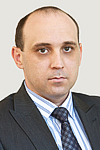 Igor Nikitenko
Head of Sales and Trading Department
Igor Nikitenko is responsible for managing the sales function of the Group and developing relationships with commercial partners. During years 2004-2005,
Mr.Nikitenko worked as the engineer at Gorenergo LLC; afterwards during 2005-2007 he worked as a specialist of the Department of Commercial Operations and senior engineer of the market research department of DTEK. During 2007-2008 Mr.Nikitenko worked as a senior specialist on marketing in Donprombusiness LLC.
Mr. Nikitenko graduated from Donetsk National Technical University in 2004 with a degree in mining engineering.