Board of directors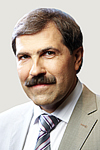 Victor Vyshnevetskyy
Chairman of the Board of Directors and Chief Executive Officer
Victor Vyshnevetskyy founded business of the Group in early 2000s. Since that time he has held various executive positions within the Group. Victor Vyshnevetskyy was appointed as the Chairman of the Board of Directors on May 17, 2011. He is also chief executive officer of the Group. At present in his capacity Mr. Vyshnevetskyy oversees the strategic development and overall management of the Group. Mr. Vyshneverskyy graduated from Donetsk National Technical University in 1986 with a degree in mining engineering. He is a PhD in technical sciences.
At present 75% of outstanding shares of Coal Energy S.A. is held by Lycaste Holdings Limited, a Cypriot entity, 50% of which is owned by Mr. Viktor Vyshnevetskyy.
###
Lycaste Holdings Limited is a holding company which does not carry out any operating activity except for holding shares.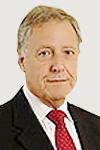 Arthur David Johnson
Independent non-executive director
Mr. Jonson is responsible for strategic advisory to the Chairman and monitoring of Group's operational and financial activities; member of audit committee. He has more than 50 years of international experience in mining and related industries working with leading companies from the sector.
Since 2004 Mr. Johnson has been a member of the Board of Directors of Mechel, one of the leading Russian mining and metals companies. Since 2008 Mr. Johnson has been a Chairman of the Board of Directors of Neuerth Coal Mining PVT Ltd (India). In 1990-2009, Mr. Johnson was a Managing Director and Chairman of Joy Mining Machinery UK Ltd. In 1985-1990, Mr. Johnson was a Managing Director of Dosco Overseas Engineering, a UK-based mining equipment manufacturer, where he began as a mining engineer in 1960. Mr. Johnson is Joy Mining Machinery's representative on both the Coal Industry Advisory Board and the World Coal Institute. In 1990-1992, he served as President of the Association of British Mining Equipment Companies. In 1998, he was awarded the Order of Friendship by the Russian government for services to the Russian coal industry.
Mr. Johnson is a qualified mining engineer, he obtained the Mining Qualifications Board Certificate of the UK in 1958.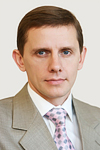 Oleksandr Reznyk
Member of the Board of Directors, Business Development Director
Oleksandr Reznyk is responsible for overseeing Group's waste dump processing and coal beneficiation businesses.
Before joining Coal Energy, Mr Reznik worked as the Director at Donbasugleprohodka LLC (2004-2007), Director at Research and Manufacturing Association "Mechanic" (2007-2011), Chief Manager at Association of Coal Producers "Nedra Donbasa" (2010-2011) and Director of Coal Energy Ukraine LLC (2011- till present). Mr. Reznik graduated from Donetsk National Technical University in 1996 with a degree in Mining and specialization of a mining engineer-electrician.